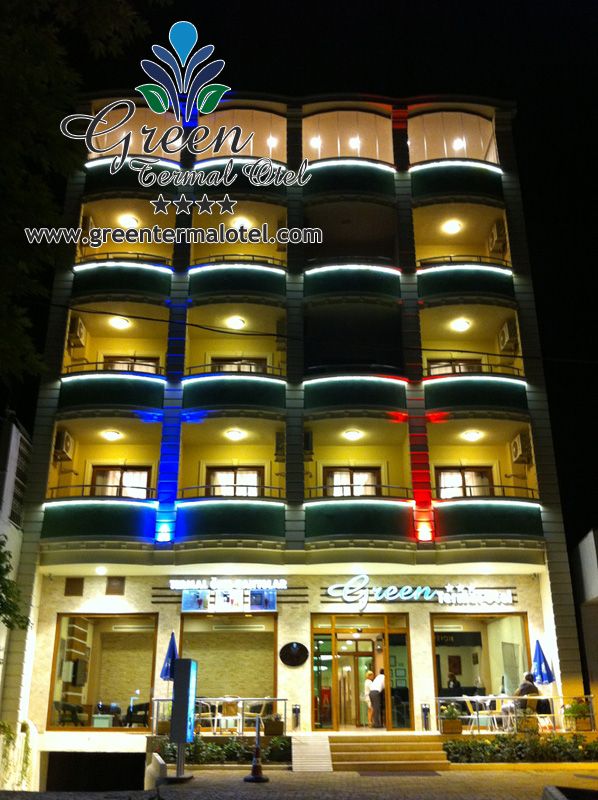 VISION
Green Hotel Thermal bringing the highest level of services to improve our standards.
OUR MISSION
Providing a service to ensure the satisfaction of our business partners and guests on the dreams if our officials to help them achieve their desires .
GIVEN THE IMPORTANCE ONES :
• Confidence
• Quality
• Continuous improvement and innovation
• Honesty
• Team spirit
• Go beyond expectations
• Loyalty
OUR GOALS
• Always be the first choice of our guests .
• Has won the loyalty of our guests and our staff to welcome you again to our hotel and our immediate environment .
• Principles within contemporary hospitality , catching the trend of the day to offer our guests and our officials .
GREEN HOTEL THERMAL MANAGEMENT AND QUALITY POLICY
Our main goal of our management principle; keeping the satisfaction of our guests and our staff offers quality service at the highest level. Within this principle;
• Fulfills all legal requirements
• Under the Nature Protection program to recycle our waste as possible or to neutralize, and so reduce the amount of waste. Having sat on the working surrounding a friendly working system.
• Implement the food safety system to the maximum.
• Throughout the hotel under any condition whatsoever, to keep in the forefront of hygiene conditions.
• Following guest impressions from any source. To resolve complaints and have their feedback on this issue. For pleasing impression, we are open to suggestions to reach our valuable guests stating that all these views or convert happened to opportunity for our plant.
• Business partners, our guests and our staff need health, life safety requirements, as well as lowering the minimum level all the risks that could jeopardize the safety to prevent these accidents.
• In total quality management constantly improving ourselves, renew and both national and also our hotel which competes at the top level in international markets, our officials to move more elegant location carefully as the selection order continuously provide training and development.